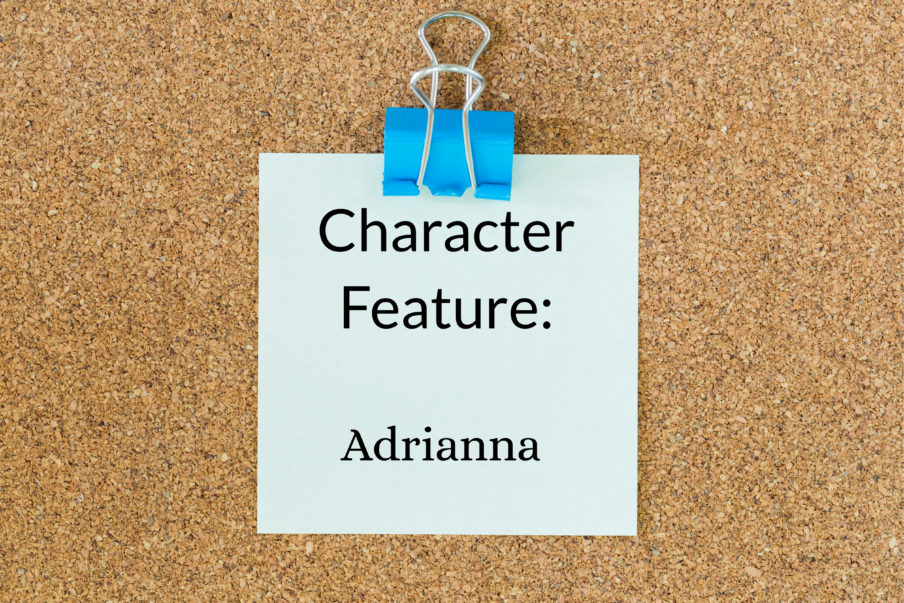 Character Featurette: Adrianna
I knew immediately when I began writing Shipmates that I needed to write Adrianna's story. She's the "nice" roommate out of her, Lauren, and Kaitie. She's the kind one, the loving one… the character you need to see happy! I've been rooting for her for months now, and was very pleased to tell her story.
Out of the three main characters in this book, writing hers was relatively uncomplicated. She's likable, sweet, and easy to root for.
Let me tell you about our newest female:
Adrianna loves living on Aeonas. She's completely in her element amongst the jungle, gathering food to feed her fellow colonists. The quiet solitude of nature is one of the many pluses to her life—another is that she gets to live alongside Saric.
He was one of the first responders who came to her aid when her plane crashed, and since then, she's developed feelings for him. Strong feelings. She spent years watching him from afar, afraid to tell him how she felt, but the Arathians' imminent arrival spurred her to act. She shared her feelings with him… and he rebuffed her.
Hurt, ashamed, and depressed, she reluctantly agrees to move to Arath with her roommate, Kaitie.
Moving is the last thing she wants to do, but she can't stay there and see Saric and Duran on a daily basis. She needs space to heal her broken heart, and have her chance at a happily ever after, but fate (and an author who wants to see her happy) has other plans for them all.