Adrift: The Sirilians, Book 1
No one can say when the end is near. It can come from a plague, warfare, or a natural disaster. For the people of Siril, the end of their world came from space. The massive solar flare that collided with their planet wasn't something they could prepare for, or prevent. Millions perished instantly, and those that survived looked to the stars in steel-eyed defiance.
Karincin's life has been dominated by familial expectations, duty, and celibacy. He attended all of the correct schools, won the worthy awards, and leads a cutting edge team at the Department of Space. His life is going exactly as planned, until he's assigned a mate.
Aevum is nothing like he expected. She's free-spirited, passionate, and doesn't adhere to Karincin's pre-arranged life. She challenges everything he's been taught to believe, and awakens supressed desires he didn't know he had.
He was never prepared for such an irrational craving as lust.
After his planet is ravaged by natural disaster, Karincin is selected as one of 12 scouts to be sent into space to discover the looming peril to his people. It is a great honor, and one the Sirilian people desperately need him to perform. But it will make him choose between his life's work, and his own awakened heart.
What awaits him in the void of space? And if he goes, would he ever return to the woman he loves?
I HAD to know what was going to happen and how it would play out. I desperately needed a happy ending.
Kindle Customer
Ms. Krizek is able to hook the reader in the first few pages, then continue to maintain interest with a plot that goes back and forth in time–difficult to to achieve, but skillfully managed.
Kindle Customer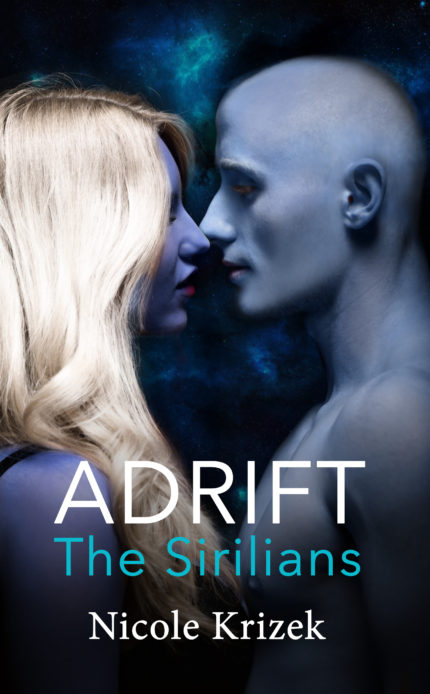 Buy eBookBuy PaperbackBuy Audio Book
Release Date: June 24, 2016
Published by: CreateSpace Independent Publishing Platform
Series: The Sirilians
Language: English
Amazon.com Rating: 4.7