Unearthed: The Sirilians, Book 2
Now available!
Ashlyn MacLeod's life is all she ever wanted. She lives in London, attends a world-renowned university, and is one step away from getting her PhD in archaeology. Everything is going exactly as planned, until a humiliating rejection forces her home to the Scottish Highlands. Struggling with the loss of such a huge opportunity, she begins an excavation on her family's rural property, in an effort to finish her dissertation and save her career. As she digs into the wet dirt, she unearths much more than she bargained for.
The sight takes her breath away. She never could have imagined that she'd uncover a blue skinned man, seemingly buried alive under tons of rock for an unimaginably long period of time.
The man, Reus, as she would come to know him, is lean, muscled, and barely alive. When he finally takes his first breath and openes his eyes, she immediately feels captivated by him.
Who is he? What is he? And why does she feel such a magnetic connection to him?
As Ashlyn and Reus both struggle with their new reality, they must answer two essential questions: what happens if he's discovered, and how will they get him home?
Buy your copy from Amazon.com or read for free through Amazon Unlimited.
It could have been my adrenaline and emotions going all over the place, but it almost made me want to have like 3 more chapter towards the end to savor the events.
Kindle Customer
I really enjoyed this newest book in the Sirilians series!! This book moved at a great pace and was a great follow up the Adrift!! I would recommend this series for and romance or Sci-Fi fan!!
Kindle Customer
Awesome book. Nicole has knocked it put of the ball park with this one. You get drawn into the story, and fall in love with the characters. You have action, sci-fy, romance, a sexy hero, a smart heroine… What more could you ask for?!?!
Kindle Customer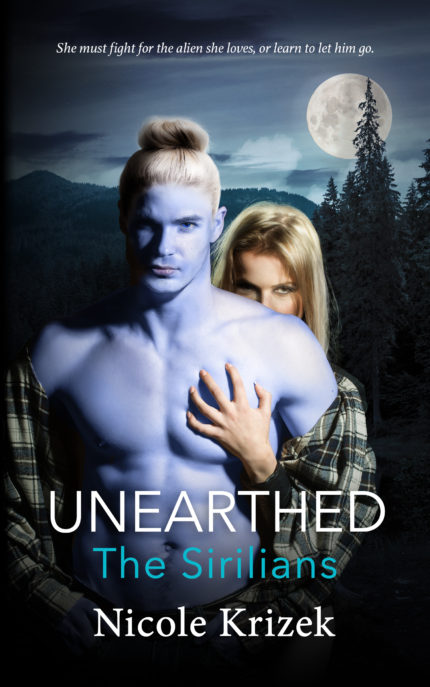 Buy eBookBuy PaperbackBuy Audio Book
Release Date: April 28, 2017
Published by: CreateSpace Independent Publishing Platform
Series: The Sirilians
Language: English
Amazon.com Rating: 4.5