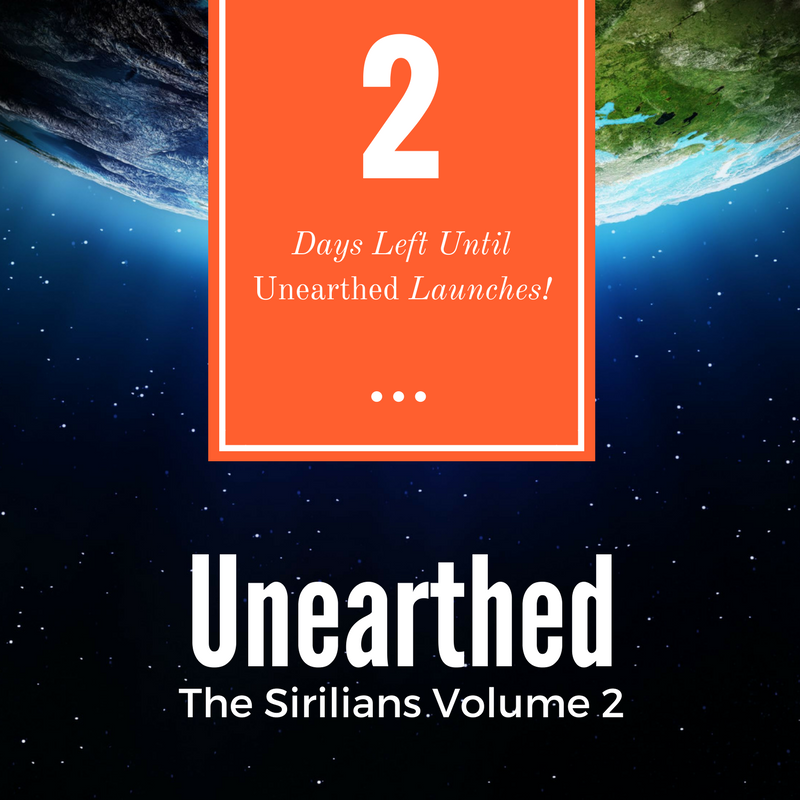 Unearthed Launches Tomorrow!
I can't believe the time has arrived: Unearthed officially launches tomorrow! Ensue the happy dancing!! I made a video for you all, so click here to see it on YouTube. 🙂
It's always thrilling (and somewhat anxiety-inducing) to have one of my books go live. So far everyone who's read it has enjoyed it, so I hope to keep up that trend.
If you'd like to get a copy in ebook or paperback, click here!
I want to take the opportunity to thank everyone who helped make this book possible!
Thank you to my husband Aaron, and his unflappable support. Thank you to my family and friends. Thank you to my readers who have reviewed this book on Amazon and Goodreads. I can't say it enough- reviews are so INCREDIBLY important! I appreciate each and every one of them! It's the best show of support any author can get.
You may be wondering how I'm celebrating the launch? I probably won't do much the day-of, BUT this weekend my family and I are celebrating by spending 3 days at the beach! Italy is amazingly gorgeous this time of year, and only a fool wouldn't take advantage of living on the Mediterranean. 🙂 I am NOT a fool! So, we're renting a house with friends, bringing a case or two of good Sicilian wine, and relaxing! I can't wait!